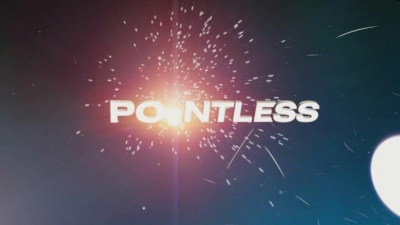 Picture the scene: I'm in my living-room watching Pointless on BBC1 with my mum. A question on the location of airports that are named after someone famous. "Jorge Chavez Airport" comes up, and my brain scrambles for an answer, eventually arriving at Peru. I'm not sure why, but I feel confident about this. Later, my answer is proven correct and I turn to my mother awaiting her approval of my incredible brain power. She's sleeping.
I was devastated. I'd found a top answer on the pinnacle of BBC1 daytime television, and was rightly very proud. In turning to my fellow daytime television-watcher, I was ready to receive congratulations and hearty back-pats. But it wasn't coming. And I'm glad it wasn't. My search for recognition was clear, looking to get the approval of another even in the tiniest of arenas.
It got me thinking. How often do we do something on the condition that we believe we'll get recognition for our 'achievements'. Merely looking for another human being's approval, and ignoring our Father's act of incredible love. See, God loves us. Like, really loves us. And He's proud of us whatever we do, because when He looks at our record, He sees His Son's perfect, spotless record. Because He sent our Son to die for us.
In terms of looking for approval, we don't need to. It is, as the title suggests,
pointless
.